Recreation Centre Vending Services
Recreation environments are by their very nature all about health and wellbeing. Therefore, its important that these centres send a consistent message for all aspects of healthy living and particularly diet.
Snack Savvy can help recreation centres to:
Make the message consistent. Healthy bodies need healthy food.
Keep venue owners happy. Its common for local governments to require that venue operators make healthier options available. It can be difficult to cover overhead costs while also selling lower margin and often slower moving, healthier options. That's where we come in.
Add to your existing offerings. We are happy to discuss working alongside traditional vending operators.
Provide healthy commissions
Snack Savvy is independent and has relationships with a number of suppliers. With a large and growing number of snacks and drinks including organic and gluten free options on offer, we're sure to have something for everyone. We are happy to tailor our product lists to each venue, so long as all the products have a clear health and wellbeing or sports nutrition benefit.
I would like to say a huge thank-you to you and your company for the invaluable service you have provided us over the past 6 (ish) months. You have been extremely responsive, reliable and positive to work with. The product in the machines has been of high quality and well stocked

Jacinda Hunt

, Aquatic Services Coordinator, City of Stonnington
Well done on the healthy snacks vending machine ! Hats off to you ! YAY !!! And thank you for being a good role model on healthy eating !

Rec Member

, Kew Recreation Center Customer
Snack and Drink Vending Products for Recreation Centres
Kids looking for something tasty after a swim class? Gym junkies seeking out a protein snack? Parents keen to sip a refreshing drink? Here are just some popular snacks and drinks for the recreation centre environment.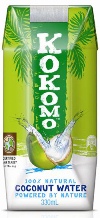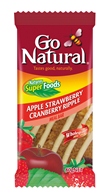 Product lists are tailored to your sports centre. Suggestions and feedback are always welcomed.